Community
NVRH Presents
The YMCA Diabetes Prevention Program FREE
You will gain tools for healthy living while reducing your risk for type 2 diabetes.
You may be at risk for diabetes, and not know it.
Consider these questions:
Do you have a family member with diabetes? Are you overweight? Are you 45 years of age or older? Do you exercise less than 30min most days of the week? If you answered "Yes" to 2 or more of these questions, call us to see if this program is right for you.
---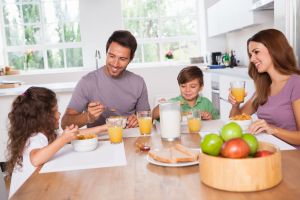 NVRH DIABETES SUPPORT GROUP 2016
Free of charge:
Discussion following meal. Donation for food happily accepted. Conference room 127
---
Starting 9/08/16
YMCA Diabetes Prevention program Proven to prevent or delay Type 2 Diabetes in high-risk people by 58% or more. 1 out of 3 adults have pre-diabetes … and 90% don't know it! This is a FREE program open to the community.
September 26th at 5:00"Your Medical Home" MEET YOUR SUPPORT NETWORK Guest Speakers from Area Clinics
November 28th at NOON"BINGO" NATIONAL DIABETES AWARENESS MONTH
Topics may change: 748-7433 for more info
Online registration is now open for the Melissa Jenkins Memorial Fun Run/Walk August 13, 2016 at the Danville School!
  A big thank you to all who participated in the Melissa Jenkins Fun Run this weekend! We are proud to announce that all of your donations have raised $6200.00 for the Melissa Jenkins Scholarship Fund at Danville School! Thank you for all of your generous donations in Melissa's honor and for supporting our cause of keeping Melissa's memory alive in our community. We hope to see you all again next year!
Lamoille Valley Rail Trail
  Have you checked out the new Lamoille Valley Rail Trail? This great community resource stretches 17 miles from St. Johnsbury to Danville and is open for use year round! Visit the links below for more information:
Map of the Lamoille Valley Rail Trail
Friends of the LRVT
Help keep your body in motion by practicing 20-30 minutes of daily exercise!
Childbirth Education Classes
NVRH offers Childbirth Education Classes throughout the year. These classes should be taken during the last three months of pregnancy and are taught by certified childbirth educators. One of our skilled Physical Therapists, Jennifer Hemond, MPT regularly attends these classes to teach proper body mechanics and discuss common physiological issues associated with pregnancy. Classes are held at the hospital either on Wednesday evenings for six weeks, or on two Saturdays. The classes explain what you can expect during labor and delivery, as well as breathing techniques and other methods of relaxation. These techniques will help you use your body more effectively in labor, help you stay comfortable, and can reduce your need for pain medication. Husbands, partners, or supportive friends or family members are welcome to attend the classes with you. Classes are FREE OF CHARGE. For more information about Childbirth Education Classes at NVRH call Mindy Warren, Director or Birth Center Services, at 748-7339 or Sharon Baker RN, at 748-7337.
---
2016 Schedule
Childbirth Education Classes are held on Wednesday evenings from 6-8pm.
Class 1: January 20 - February 24 Class 2: March 23 - April 27 Class 3: May 25 - June 29 Class 4: July 20- August 24 Class 5: September 21 - October 26 Class 6: November 16 - December 21
Weekend classes are held on Saturdays, from 9am-2pm. Break for lunch on your own.
Class 1: January 9 & 16 Class 2: March 5 & 12 Class 3: May 7 & 14 Class 4: July 9 & 16 Class 5: September 10 & 17 Class 6: November 12 & 19 Class 7: December 10 & 17